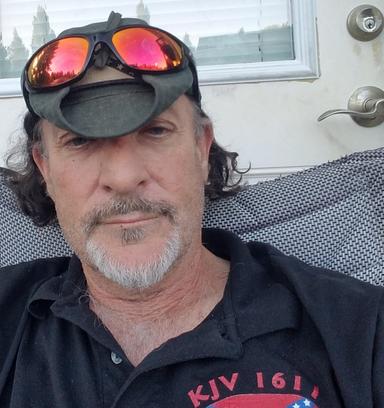 Mr. Hartley began his shooting career at the Cactus Match League
in 1983. From January 1983 to May of 1983, he went from Tyro
class to Double AA class in IPSC Stock Auto.
He competed in the Arizona State Championship in 1984, the
1985 World Pistol Championship, then went on to earn his
Masters class rank in Stock Auto at the Cactus League during
the 1986-1988 seasons. Since that time, he has competed in
several World Three Gun Championships held Las Vegas Nevada
during the early 1990's and holds the Desert Sportsman's Rifle and
Pistol Club IPSC Combat Handgun 1994 Shooter of the Year for
Limited Class Auto
In addition to his competitive experience, he has also completed a
number of NRA instructor qualifications and has been certified to
be a CCW instructor in both Arizona, and Nevada in the mid
1990's. As an instructor he was the owner and chief firearms
instructor for his company Nevada Shooters LLC. Under Nevada
Shooters, Mr. Hartley taught and qualified hundreds of students in
both Clark, and Nye Counties in Nevada. As an active instructor,
he continued his firearms education through the NRA while
continuing to compete in tactical three-gun competitions.
During the late 1990's Mr. Hartley moved away from Nevada to
pursue other interests obtaining a master's degree in Computer
Science from the University of Arkansas in 2004. Upon his return
to Las Vegas in 2006, he has once again turned his interest to
improving his skills by attending the Gunsight Academy in Paulden
Arizona. He has completed the Gunsight 250 and 350 practical's
pistol course, as well as the AK 47 weapons systems course.
Once again, his interest has returned to teaching the proper
techniques for self-defense in rifle, pistol and shotgun, as well
as preparing individuals for the responsibilities and skill
necessary for successfully completing their CCW qualification.
Mr. Hartley has founded Idaho Defense LLC and desires to
provide high quality self-defense training to the Citizens of
the United States. He is interested in continually upgrading his skills in
order to instruct students in advanced techniques in self defense
handgun, rifle and shotgun. Idaho Defense LLC is a now authorized
to provide an Idaho Enhanced CCW with all pistol courses.
Certifications and Courses
1. Gunsite AK 47 rifle systems course, 2010
2. NRA Certified Range Safety Officer, 2009
3. NRA Certified Instructor in Basic Rifle, Pistol, Personnal
Protection (renewal) 2009
4. Gunsite 350 Intermediate Defensive Pistol Graduate, 01/2009
5. Gunsite 250 Defensive Pistol Graduate, 11/2008
6. Concealed Weapon Handgun Training for Florida, 06/2002
7. Arizona State CCW Instructor approval, 08/1999
8. NRA Certified Instructor, rifle and pistol, 1998
9. Nevada Hunters Safety Instructor, 1998
10. NRA Certified Instructor, Personal Protection, 1997
11. NRA Personal Protection Course, 07/1996
12. NRA Security Firearms instructor development school 08/1996
13. Clark County CCW instructor approval 1995/approximate
14. Nye County CCW instructor approval 1995/approximate
15. NRA Certified Instructor in basic firearms, 1995-7
16. NRA Women's Self Defense course, 03/1993
17. Black Belt, Okinawa Te, 1980, awarded by Gordan Doversola
Shehan
Major Competitive Experience:
1. Cactus Match League, Masters Class Stock Auto Pistol 1986-88,
1995,1999-2002
2. SOF World Three Gun championship, 1989-95
3. IPSC World Championship 1985
4. Arizona State Championship IPSC 1984
5. World Championship Martial Arts Competition, 1979, 1980
Blackbelt divison
Firearms general experience
1. Trap and Skeet competitions, 1989-1994
2. Cowboy Action Shooting competitions 1994-1996
3. IPSC/IDPA Shooting competitions 1983-2002
4. Three Gun Tactical shoots 1983-2002
5. NRA High-power rifle competitions 1992-1993
6. NRA Small-bore silhouette competitions 1983-1988
7. Big game/Varmint hunting 1994-current
Range Officer experience
1. Cactus Match League 1983, 1986-88, 1995
2. Silver City Shooters 1993-4
3. Nevada Shooters LLC 1995-1999
4. NRA certified Range Safety Officer 2010
Teaching Experience
1. Martial Arts, Combatives against knifes and blunt weapons,
1978-80
2. Civilian tactical firearms training, 1995-99, 2009-current